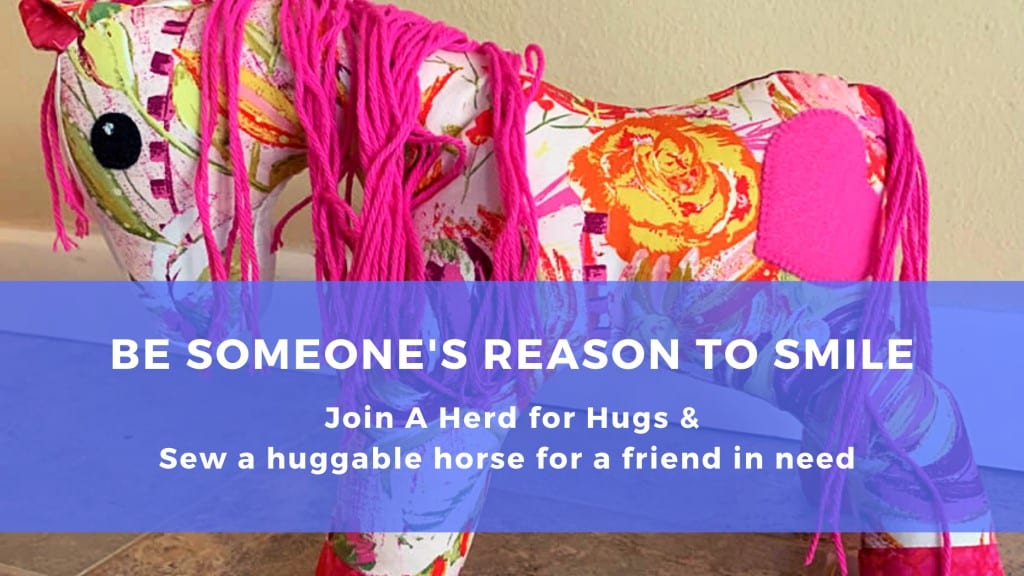 Dunrovin Ranch in Lolo, Montana is introducing sewing patterns for beginners as a part of our "A Herd for Hugs" volunteer project. Join us in spreading hugs this January! Among our first sewing patterns for beginners, we are introducing a huggable horse.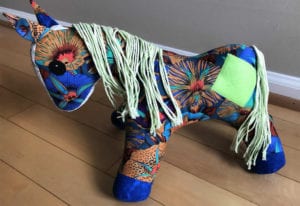 Sharing Hugs
We are all aware that this year of isolation has been challenging for all of us. At Dunrovin Ranch, we too, have been feeling the need to spread as much love as possible. The hugs we used to give so freely are now a risk. So why not send all the hugs we have been saving up this year to those who need them most?
The new puzzle is to figure out how to do so while keeping safety in the front of our minds.
In order to spread love in a safe way, we are inviting crafters and creatives at all levels to join us in giving back. We are building A Herd for Hugs. A herd that is filled with hugs saved for this very moment. And ready to spread the love with us at the start of 2021!
Sewing Patterns for Beginners to Give
Here is a sneak peek into our collection of sewing patterns for beginners! We have collaborated with the renowned fabric and pattern designer, Lorraine Turner. She has created a beautiful new Calico Horse Pattern that is snuggly and safe to hug.
Anyone can try their hands at Lorraine Turner's pattern by joining our herd. A series of step by step video tutorials will be provided to support your creative process. It has never been easier to jump into sewing and give back at the same time.
Once you have completed your huggable horse, we can pair you with someone in need within the foster and senior care communities.
Join the Herd
First: visit us at the Friends of Dunrovin website and fill out the 2-minute google form to join the herd.
Next: buy a Calico Horse kit from Prickly Pear Quilts or gather your own materials.*
*Be sure to follow Lorraine's material guidelines to guarantee the safety of the horse receivers.
Then: follow the Calico Horse sewing patterns for beginners to make your huggable horse.
Finally: email us with a picture of your finished horse to receive the address of its destination. And send your horse with love to its new home.