D@D Celebrates the Seasons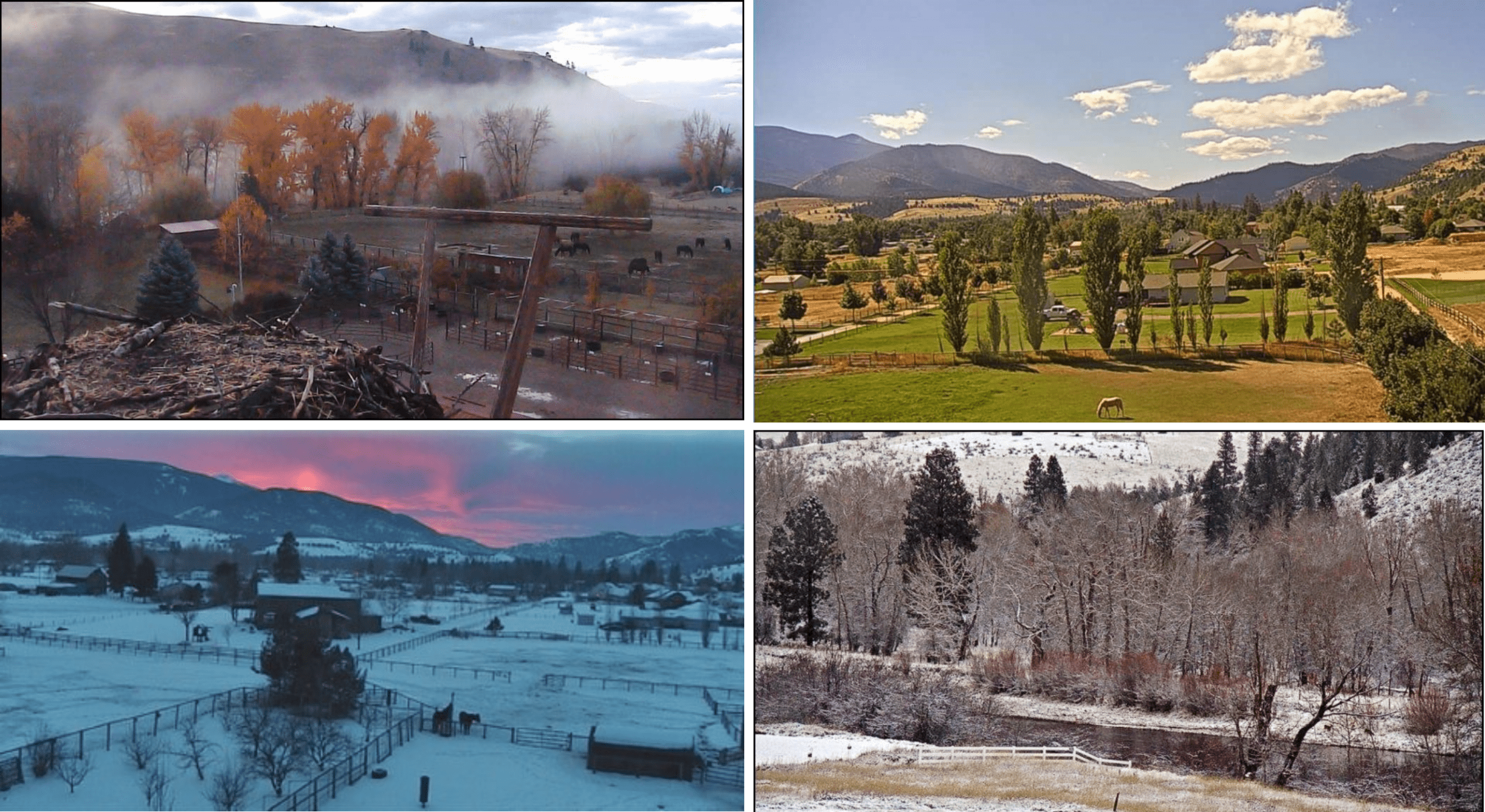 Nature rules at Dunrovin Ranch and our multiple web cameras and ambient microphones take it all in to deliver daily to our DaysAtDunrovin community members. Montana is blessed with a great diversity of landscapes, abundant wildlife, dramatic weather, and four definitive seasons that literally change everything. Bird migrations, plant succession and phenology, precipitation, day length, and the largest annual, daily, and hourly temperature changes within the lower forty eight states all mark the seasons in Montana. We love it and we celebrate it.
For the last few years, D@D has invited Hobie Hare, a naturalist in the finest sense of the word, to come to Dunrovin Ranch to help us celebrate the change of the seasons. He encourages us to pause in our daily lives to notice the details of nature, to let it tickle our fancy, inspire our dreams, lift our spirits, and calm our worries. Nature does all of these things an more - yet, all to often we need to remind ourselves to partake of nature's nourishment. Hobie helps us do that.
Hobie's seasonal visits to Dunrovin Ranch have prompted us to expand our efforts to connect with nature. We are starting a more formal program, appropriately called Connecting with Nature. Hobie will be one of our guides and he will initiate the program with a visit to Dunrovin Ranch for a broadcast on Tuesday, March 21, 2019 to celebrate the spring equinox. Please join Hobie and please participate with us in creating new ways to connect with nature even if we are unable to be outside in it.