Foaled on February 21, 2006
This handsome jet-black guy joined the Dunrovin herd in the early summer of 2016. He came from Kentucky via a horse trader. Dunrovin has never before purchased horses from a trader, and we had serious concerns about his weight and fear of people. However, we could see that there was a willing and smart horse beneath his fears who had an athletic build and a smooth gait. We took a chance and purchased him, renaming him Dugan which is an upbeat masculine name of Irish origin that means black.  While it took us some time to rehabilitate him from what may have been an abusive situation, he has been well worth the effort. We are delighted that we took gave Dugan a second chance as he has turned out to be a real champ with a kind personality and a fabulous running walk.
Dugan was seriously undernourished when he arrived at Dunrovin, and he fled to the corner of his stall when people approached. We decided that what he needed was "passive rehabilitation" which consisted of simply providing him with plenty of good food and putting him in circumstances (next to calm and friendly horses that love human interactions) that allowed him to watch and learn on his own that Dunrovin was a safe place and that humans meant love and affection rather than pressure and harsh handling.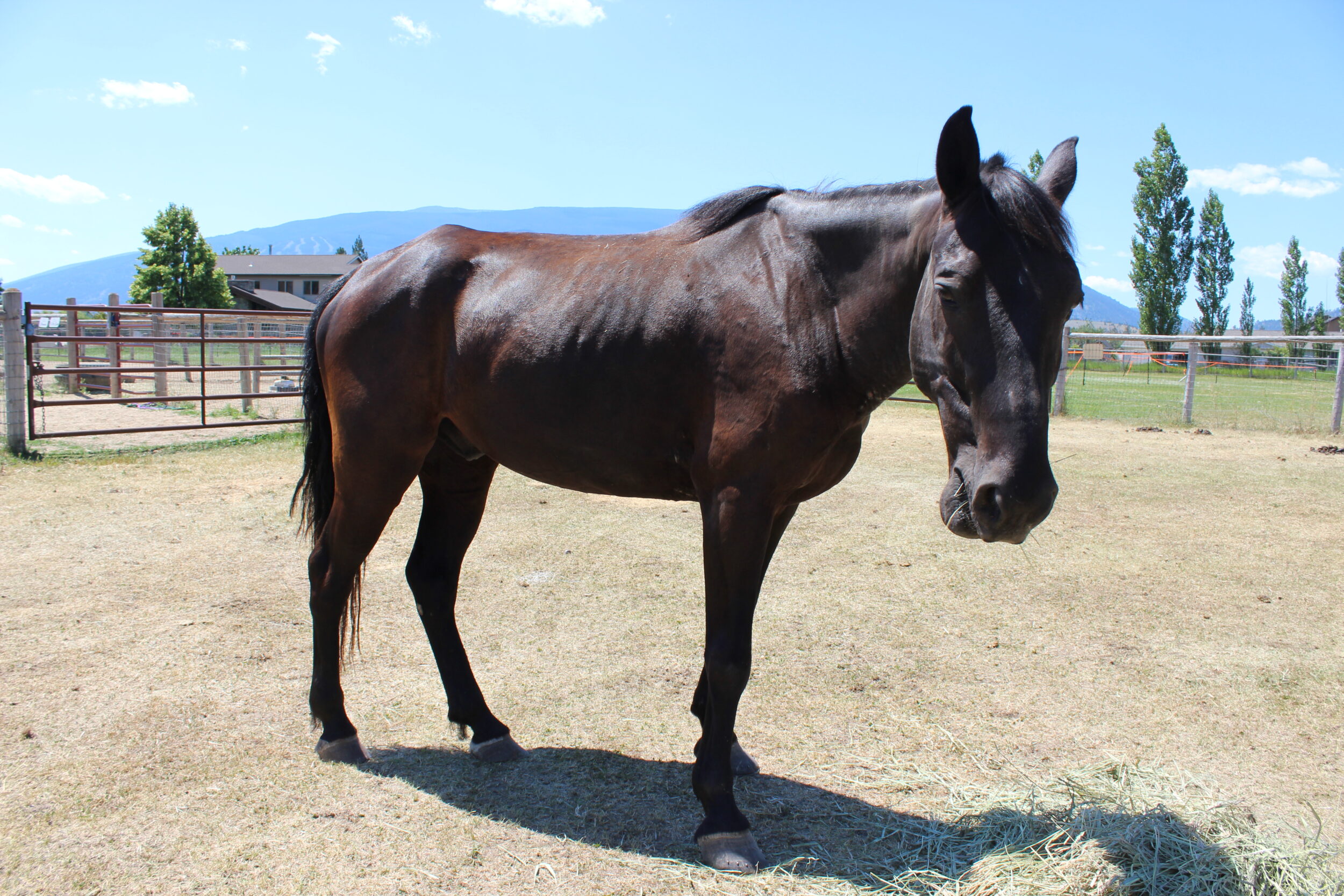 We further bolstered Dugan's confidence in being with humans by selecting him as the model horse when demonstrating such equine wellness techniques as equine massage or animal Reiki.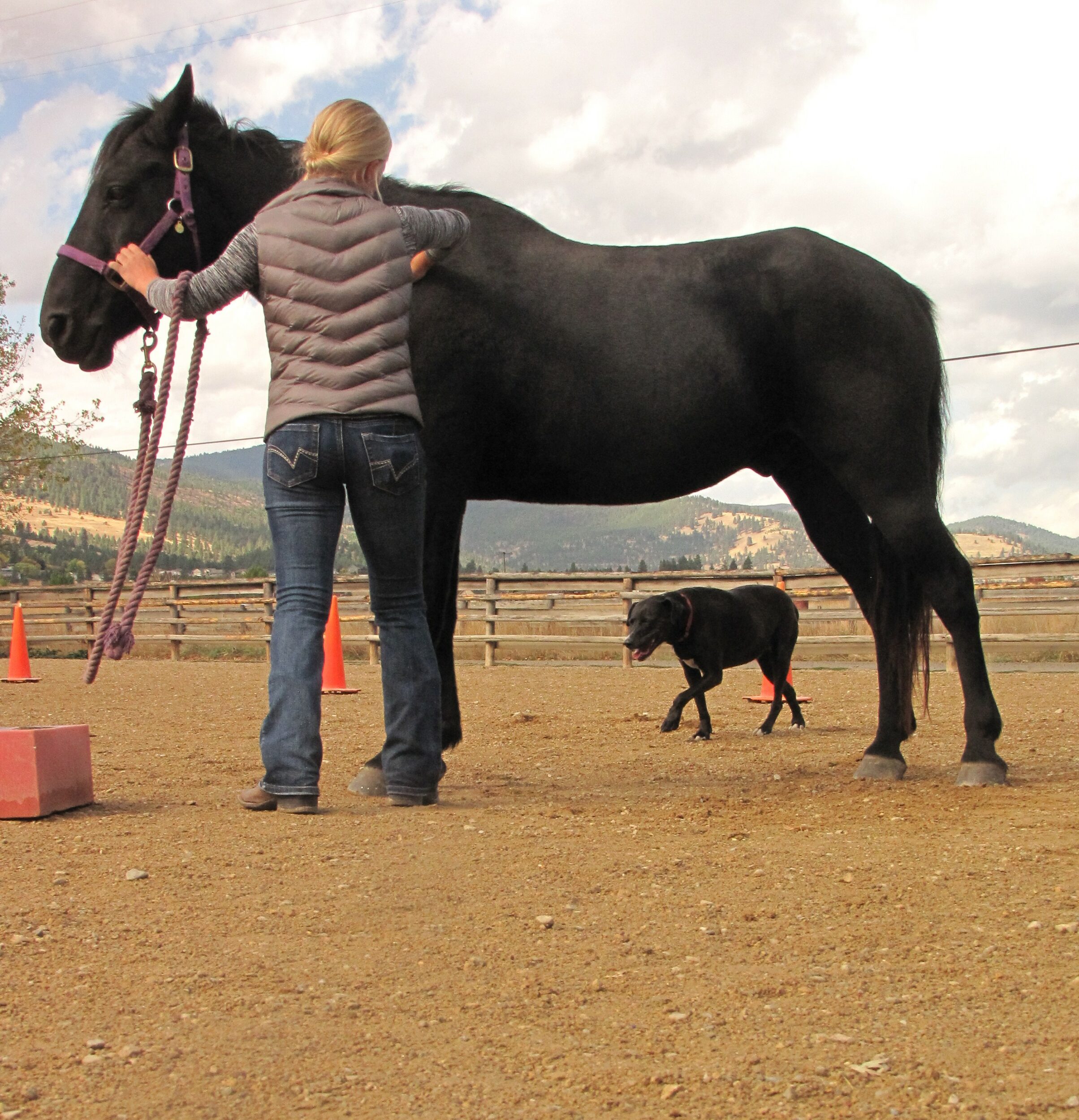 Dugan is entirely black with a long dense mane, short thick bangs that barely cover his forehead, and a long tail.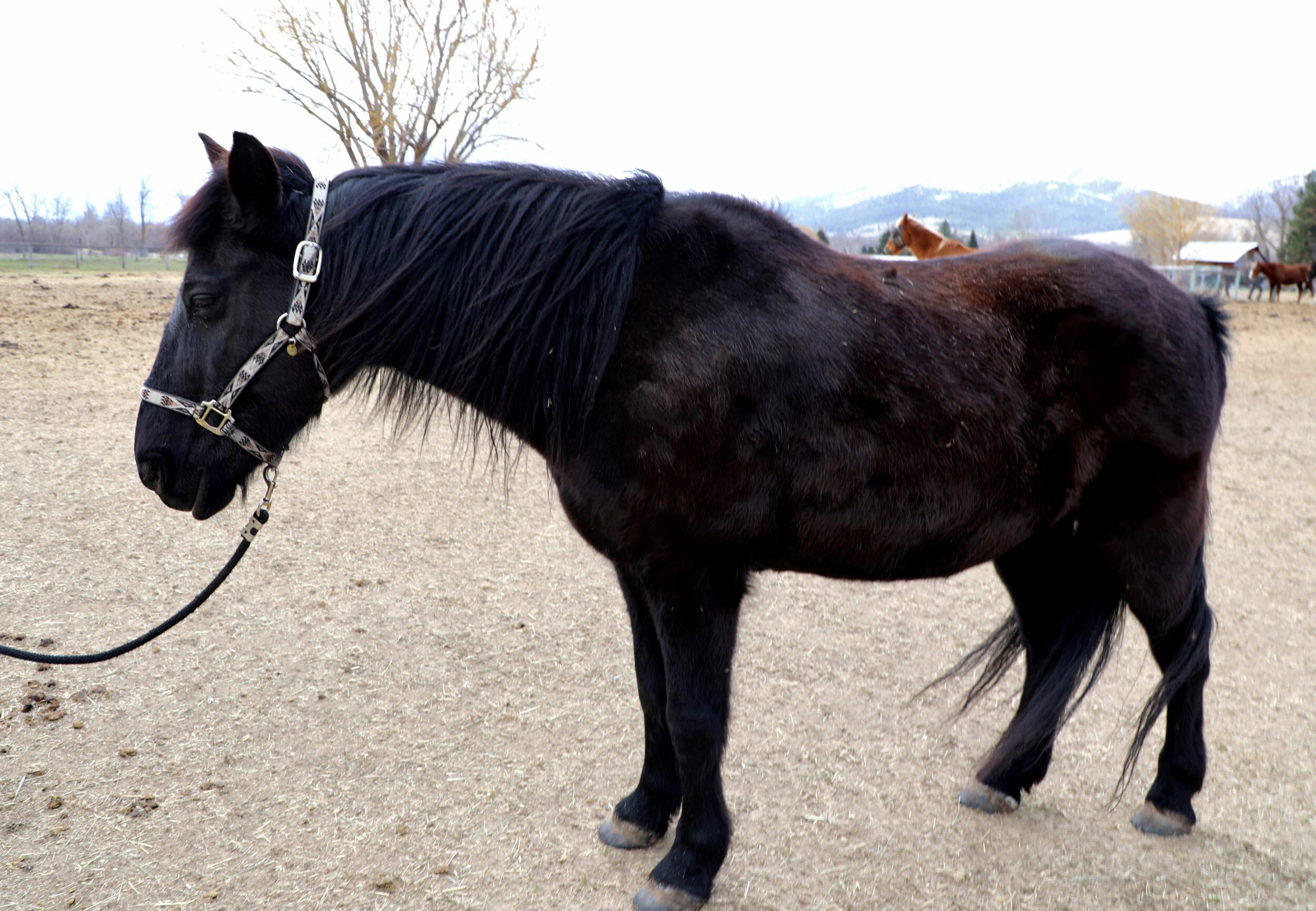 Dugan's coat has a shaggy and disheveled appearance (which only adds to his boyish charm!). He also had a strong Roman face (unlike many Tennessee Walking Horses) that give him a countenance of strength. Photo compliment of Sandee McLaughlin.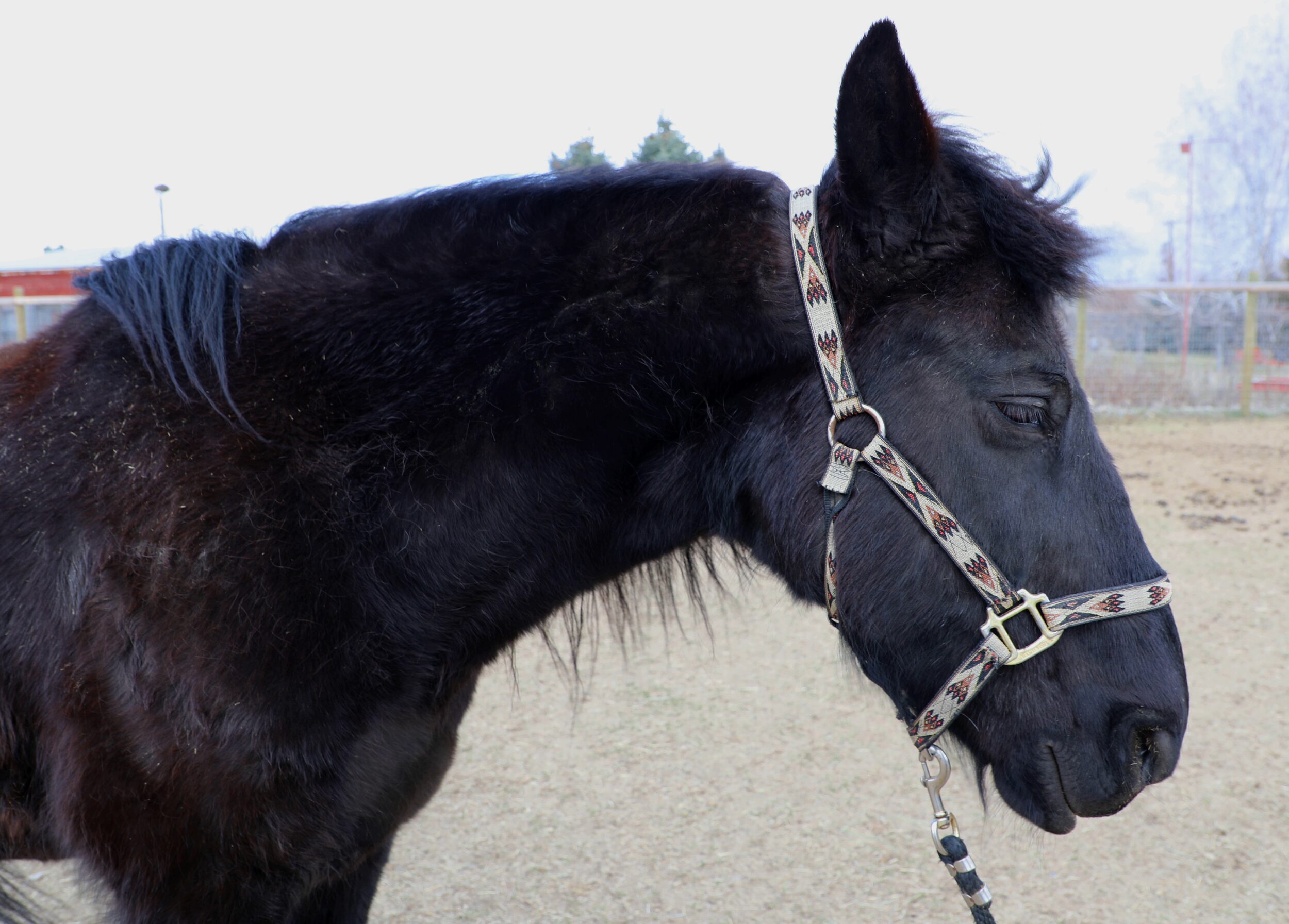 Dugan has been at Dunrovin for over seven years, during which D@D community members have watched him in different circumstances. What have YOU noticed about him? What can you add to Dugan's Story? Please share your impressions, observations, and experiences regarding Butte in the comment section below.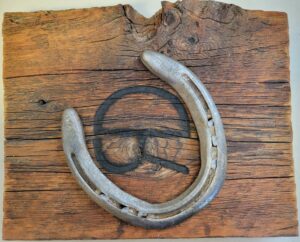 Each time you post a comment, your name will be entered into a drawing at the end of our project to create a post for every Dunrovin Horse. The drawing winner will receive a plaque with an upside-down used Dunrovin horseshoe to hang above your door for good luck as is the Irish tradition).