BROADCAST: Thursday July 16, 2:30 PM
Author Judy Blunt, D@D member and research librarian Diann Hoffman, Awesome Osprey Project coordinator Michael Academia and Dunrovin Ranch owner SuzAnne Miller continue their panel discussion of the book "Soaring with Fidel" by David Gessner. SERIES: Awesome Osprey Project / Learning Adventure: Book Club
There's still plenty of time to join in the Awesome Osprey D@D Book Club with a book inspired by ospreys and written by nationally acclaimed author David Gessner: Soaring with Fidel; An Odyssey from Cape Code to Cuba and Beyond.
Last week's discussion panel confined itself to covering the first four chapters only. The panel included author, University of Montana professor and head of the creative writing program, Judy Blunt; D@D member and research librarian Diann Hoffman; Awesome Osprey Project coordinator Michael Academia and Dunrovin Ranch owner SuzAnne Miller. Each gave a slightly different interpretation, which made for an interesting discussion and is sure to impact their reading of the remaining chapters.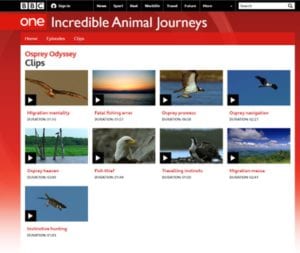 In these first four chapters, author David Gessner sets himself up in a competition of sorts with a film crew from the British Broadcasting Company. The BBC is following several ospreys that are outfitted with radio telemetry "backpacks" that enable scientists to monitor their migration as they travel from New England to Cuba. While the competition is primarily in David's head, their work does allow David that same advantage of keeping track of the birds. The resulting BBC production was presented in 2011 and is no longer available on the Internet. However, you can still find some outstanding video clips from it:  BBC Osprey Odyssey Video Clips
This Thursday, July 16th the panel will tackle Chapters 5 through 7 and then move to the remaining chapters on Thursday, July 23rd.
Broadcast Recording from July 9, 2020, 2:30 PM MDT: