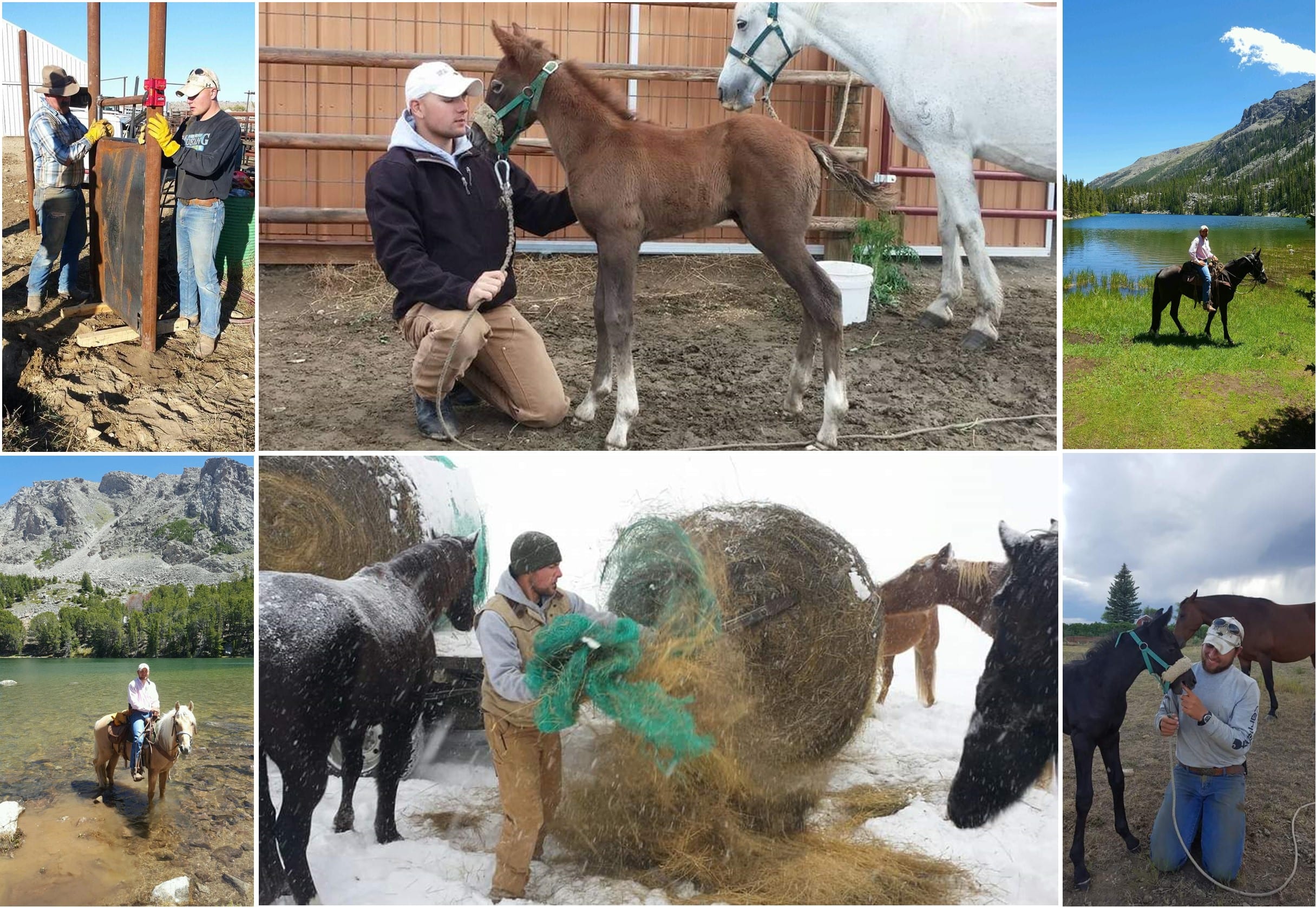 Calen Carpenter grew up in a horse and cattle ranching family in south-central Montana and is the oldest son of Brandon and Lisa Carpenter from the Hashknife Ranch. He is the sixth generation of Montana cattlemen and unknown generation of horse trainers due to the family's long tradition of training horses. Calen grew up following his father and grandfather and learned how to care for animals, train horses, and manage the family's small cattle herd. He grew up and attended high school in Shepherd, Montana about sixty miles southeast of the family's ranch. When not going to school and participating in sports he spent free-time and weekends working alongside his brother, parents and grandparents continuing the family business.
After high school, Calen accepted a four-year scholarship to the Montana State University Army Reserve Officer Training Corps program where he prepared for his military service and took advantage of an opportunity to travel to the Baltic region for a month of training. Upon graduation, Calen departed MSU with a History degree and a commission as a Second Lieutenant in the United States Army.
As a Medical Service Corps officer, he began his career with a brief training course in Fort Sam Houston, Texas then moved to Fort Drum, New York where he served as a Medical Platoon Leader and a Medical Supply Officer with the well-known 10th Mountain Division. While serving within the 1st Brigade Combat Team, he deployed to Afghanistan for five months where he became the lead medical supply coordinator for all NATO forces during the early months of the COVID-19 pandemic.
Calen always appreciated home and understood as a cadet the importance Montana held within him. Upon his return to the United States, he began writing under the pen name CB Carpenter about memories and nostalgic themes from his home state. The first story he shared, titled "Mornings," was posted on Facebook in October 2020. It was met with encouragement and compliments from friends and family. Presently, Calen continues to serve in the United States Army at Fort Knox, Kentucky and works with his family as they share their Montana ranching lifestyle and educate people around the world about the importance and challenges found in agriculture.
Calen will tell you that his stories attempt to depict a hard-working Montana family seen through the eyes of an individual, nameless man. This man is multiple men, and the experiences are created from Calen's memories and imagination as well as the stories from his father and grandfather. They depict a realistic myth of a hard, western man and a symbol of modern ranching in Montana and the American west while holding onto traditions and a long-protected heritage. Readers will experience triumphs and defeats as well as the genuine love of a life few people in the world have ever personally seen, let alone, experienced. If readers search for lessons within the stories it would be this: appreciate life's simplicities and enjoy them as much as possible.
It was a shiny black band with rounded ends that nearly touched under his wrist. It was old and worn—small flakes of missing black paint revealed a smooth and scratched silvery metal surface. On the top side of the bracelet showed a rank and the name to which it would always belong. Under the name were two more lines: the first proclaimed the unit where the man served so long ago, and the last line offered a simple, solemn date. To those unfamiliar, the black band was nothing of consequence, a trinket. It appeared to be something he chose to wear for some odd, unknown reason. To those who knew and understood, however, it represented a brother lost and a family who gave up a son for the nation.
The man the bracelet signified had been his best friend. The two of them had done everything in life together for nearly three years before he was killed in the distant mountains of the Far East. They had done many missions side-by-side and eluded death a few times until one night luck ran out. It was a haunting memory that never faded, he simply learned to deal with it and moved on in life. That was fifteen years in the past and he had a family now. Some comfort came with the knowledge that the bracelet he got immediately following the loss of his friend was the same one he continued to wear to this day. He would pound fence posts, ride horses, work cattle, or fix the ranch equipment all day and the band never moved. It always stayed there—a part of him.
Today was the day everyone set aside to remember those, like his partner, who died doing what so few were willing to do themselves. The bracelet was a daily reminder. He did not need a holiday, nor did he even need the metal band. The small accessory seemed to help him keep focus on what mattered most: living. It was the reminder he needed when markets were low and supplies were high.
The man was nowhere nearby for a traditional, annual gravesite visit. Instead, he was two thousand miles away and surrounded by fellow heroes who laid beneath white stones filling an old, historic plantation outside the nation's capitol. The humbling plot of land was safeguarded by some of the country's most honorable soldiers who diligently stood guard night and day through sunshine and hurricanes—Arlington. He had visited the final resting place not long ago and spent awhile studying the markers that represented the men and women who laid beside his friend in all directions. It was surreal and he felt honored to be in the presence of those who gave so much.
Today would start with the chores—feed and water the horses and cows—then he would take a few moments to teach his sons the meaning and importance behind the day off from school and work. His pain and love, he hoped, would help explain the bravery and sacrifice of those who lost everything to protect freedoms Americans enjoyed every day—and give thanks to them by remembering. Afterward, they would enjoy the rest of their time having fun in the early summer weather. Friends would be over to join for celebration, drinks, and feast. He knew the last thing his brother wanted was for him to stop living, so he planned to enjoy every breath given no matter the day.
He served with men and women, alike, who disagreed with the way he celebrated this sacred day but that was fine. They felt he needed to sit graveside and mourn again, but that never felt right to him. Live for those not here; do not squander the breath you have today, he thought. Yes, honor and show respect, but do not feel as though they wanted, for us, a life of misery. He always remembered, today was THE day to enjoy what was guaranteed to him because of the actions of others. It was a day to take everything in, reflect, and live how they would have wanted. Today was the day to live for the fallen.
Dedicated this Memorial Day 2021 to those who fell for us and the Gold Star families they left behind.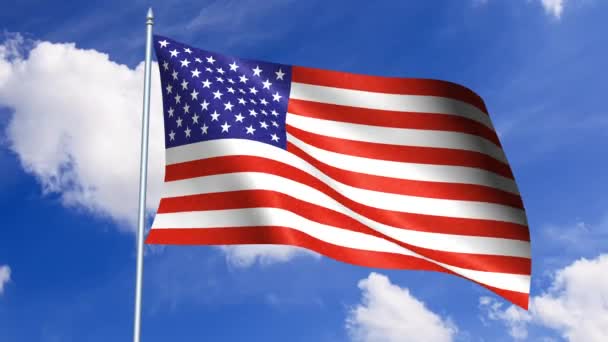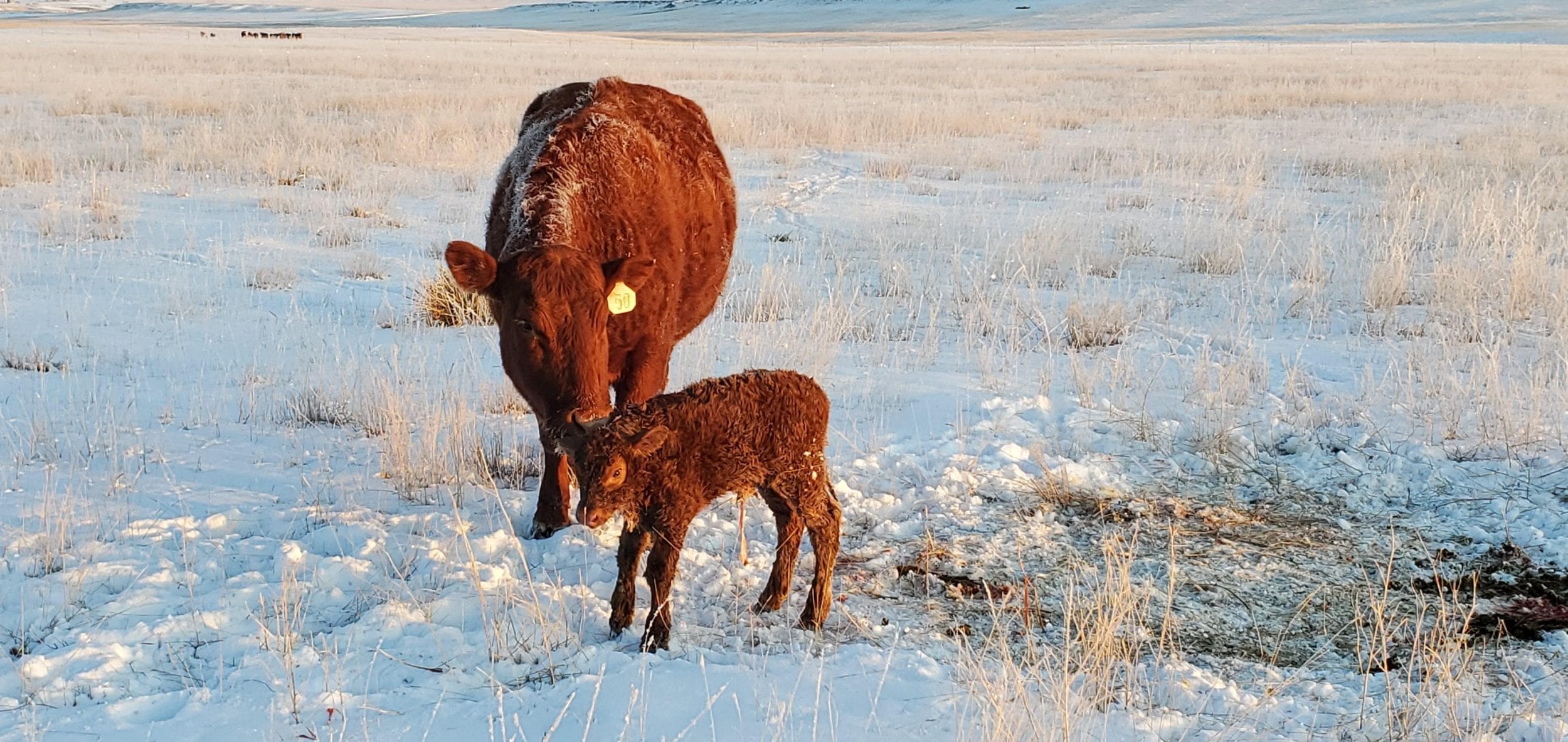 He stood looking over a new, wet body lying in the light, powdery snow. It was still incredibly early in the morning and pitch dark. There were about four hours left before the sun came up and he used the headlights of the old worn-out feed pickup to check on the new calf. It was shivering slightly and quite unhappy to suddenly be exposed to the cold. Its hair a dark, nearly brown red with a face that appeared to protest the new, frigid environment under its furrowed brow. The cow slowly licked the new calf clean as it struggled to stand up and learn to walk.
He smiled in celebration of a healthy calf and headed to the pickup to grab the ear tag applicator. It was a nice little heifer that would either become a replacement cow in the next few years or go to market in seven months. As the family decided years ago—blue for boys, pink for girls—he grabbed a pink tag to easily identify the heifer and scraped a number on it to represent which cow she belonged to when he did the daily checks and it came to branding day. Setting and preparing the tag in the tool, he returned to the new pair and grabbed the little body's left ear. Bringing the instrument to the ear he squeezed quickly and firmly until a small pop occurred signaling a successful piercing.
He walked back to the pickup again and sat down behind the wheel. He placed the big tagging pliers back in the big white bucket sitting on the passenger seat then pulled out the small notebook from his left breast pocket. He recorded the morning's new addition underneath the heading 2021 Calves and next to the cow's number he wrote, "H, 3/22/21." It was the first calf of the year and this was how he would record the next seven dozen births throughout the upcoming forty-five days.
One down and eighty-six to go, he thought to himself. This was the time of year where men and women grew weary night after night of minimal sleep taking cat naps whenever they could. In one way they were fortunate, they had less than one hundred head. Some of the bigger operations in the state had five hundred or more and typically required help from outside the family. Many ranchers stressed more during this crucial time than any other point in the year. Stress was natural during market sales and branding when everyone tried to time the prices right and complete an uneventful, ceremonious summertime affair.
This was different. In the back of his mind each calf had the possibility of resulting in the loss of two lives. The best outcome, also the expectation, was two healthy bodies would be found together as a new cow-calf pair. Reality said otherwise far too often than he cared to admit. There were times a calf was born alive, but the placenta was not removed in time by the cow and it suffocated, or a calf was stepped on accidentally and killed by its own mother, Or the calf died as a fetus and the cow gave birth to an expired body, OR the calf arrived breech, getting stuck in the birth canal resulting in the death of the pair. Things happened and the daily and nightly checks helped ensure survival of the livestock. It was not just a business loss; it was the loss of a precious life or two. Every successful birth was a win and deserved a small celebration.
He put the pickup in gear and slowly rolled away from the pair. The vehicle eased by the herd. All the other cows appeared to be alone. Weather was good for now and likely to hold for another day or two. Now was when he hoped many would calve and avoid snowstorm babies. It was not just for convenience, but for their safety as well. Some were moving away from the herd, a tell-tale sign they may calve soon. He had their numbers noted: eighty, one of the twins from a few years back; sixty-six, one of his favorites; and twenty-five, this would be her last year. He finished looking over the herd and headed toward the house. Time to grab a hot coffee and warm up. Hopefully, there would be a few more additions when he returned at dawn. A few more to add to that special place in his notebook…and in his heart.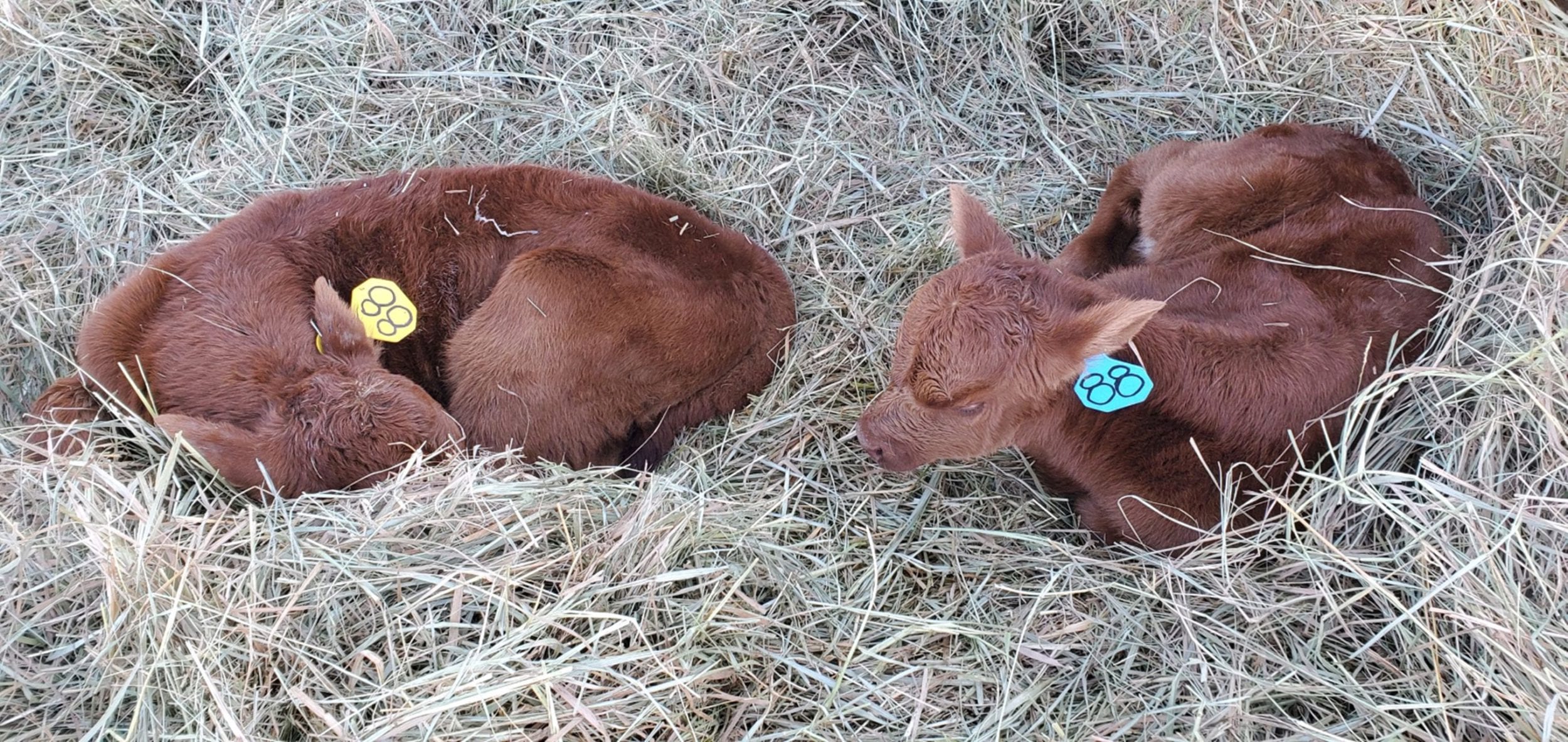 Wherever he went, he took the flag with him. It sported a blue field emblazoned with the state seal which pictured a scroll where the motto "Oro y Plata" was written beneath a plow, pick, and shovel on a plain in the forefront of mountains, trees, and the Great Falls of the Missouri River, encapsulated with the backdrop of a setting sun. The cartoonish depiction was crowned by a bold MONTANA across the top in golden yellow letters.
For many years he rented apartments or small houses, but never owned anything. All the places he stayed were a temporary solution until he returned home. The flag was prominently displayed in the residence for guests to see and it often opened to good conversations like a worn key to an old, sturdy treasure chest. Whenever he left for any significant time it went with him. The flag travelled much of the United States and even accompanied him halfway around the world to a war-torn nation. It showed the miles journeyed. The wrinkles from long flights to Europe and the Middle East while folded and stored away in his backpack. Marks, large and small, acquired from wall corners, gear, dust, and dirt were like scars that over time created their own story.
Whenever people asked where he was from, he would beam a big country-boy smile while merely saying Montana. The reactions were mostly the same. He would get initial looks of wonder and interest that quickly transitioned to assumptions and beliefs about what a Montanan's aura was like to the outside world. Unending expectations started with marksmanship and continued into outdoor activities. However, when others learned he came from a ranching family, the reactions were different. Suddenly, those asking strange or insulting questions looked over his unassuming figure and gave an odd look of bewilderment.
Even when his skills were rusty, yes, he typically outshot his peers. It did not always look impressive, but it got the job done. His reinforced work ethic ensured he came to the office early and maintained a dogged determination no matter the task. Leading Soldiers was easy. He could manage forty men and women; it was the cattle and horse herds with minds of their own and endless time at their disposal that challenged him. He loved to spend time with the animals but had hobbies and enjoyed other things outside the rewarding grind of ranching. While he knew a few things about cows and horses, he knew nothing about growing crops.
It meant a great deal to share the wonders of his home state, but he seemed to get odd looks from others wherever he found himself. When he went grocery shopping on weekends he caught stares out of the corner of his eye and was treated differently because he wore wranglers, boots, and a button-up shirt. The young people his age did not dress that way anymore, so why did he? His one concession to the outside world was his struggle to wear a cowboy hat. He occasionally displayed one during special times like holidays, but otherwise stuck to his small collection of well-fitting baseball caps.
The Big Sky Country was in his blood and always would be no matter where he went. He knew that after his time in the military he would come home and learn to be a Montanan again. There were things he missed and others he forgot, but undoubtedly, they would come back in time. Despite all the changes he witnessed from year to year during his visits, nothing would ever keep him from returning home.
What made the Treasure State so special was that it was unique. The mountains separated the state into regions, but the people kept it a tight-knit community. He could easily find himself somewhere meeting somebody who also knew a relative or a good friend. People trusted each other from the beginning, and they had to earn their way out of that bond. Wherever he went in Montana the wonders provided by nature were only a few miles in either direction, but they were also different. Such examples were the mountains that encased Missoula, the rivers that flowed through the Gallatin Valley, or eastern Montana's growth from the Dakota badlands into the foothills of the Rockies. He represented that unique Montana blend because it was what made him who he was. Wherever he went and whenever asked he humbly answered that he was from Montana and proudly displayed it for all to see.