Nasty gremlins took over Dunrovin's technology last Monday causing the cancellation of the Monday Socials Program. This disruption in schedule has a silver lining in that it allows us to focus on a great new addition of the Dunrovin family. Young Calen Carpenter, Brandon Carpenter's son, joins us to share his love of ranch life through third person stories that he writes to help people understand the joys and trials of living off the land in remote Montana.
Introducing Calen Carpenter

pREVIOUS WEEKS BROADCASTS
Tech Gremlins Invade
Monday Socials Canceled
Our talented technology manager (or tech wrangler as he calls himself), James, is a man of incredibly good humor and patience who can wrestle successfully with complicated hardware and software problems. Those of you who have been with us for some time can attest to his poise and groundedness while using the power lift to go up and down multiple times to the nest webcam pole (57 feet high) and ranch webcam pole (38 feet high) to find and repair problems during his maintenance operations.

Well James's calm nature was REALLY put to the test last Monday. An early riser, he happily walked through the deepening snow to begin his Monday Social sunrise webcam tour only to be met by an overly eager army of gremlins.
Nothing went right. James was on the phone half the day yet no one could find out where the problem was and who should be responsible for fixing it.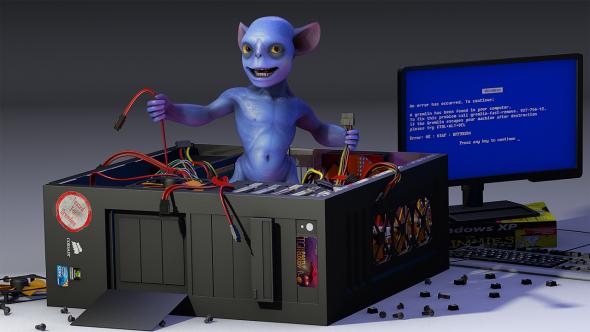 Our broadcast system depends on a long and winding technical road involving microwave dishes and antenna, in-ground and above-ground cables, numerous computers, switchers, modems, webcams of different makes and models - well, the list goes on and on. What could possibly go  wrong? You can see why Dunrovin couldn't function without a guy like James who has not only the intelligence and the skills to deal with each piece of the puzzle, but the patience to effectively manage a complicated operation.
News from Hashknife Ranch
Introducing Calen Carpenter
Dunrovin always looks to hire ranch kids as their summer workers. Ranch kids are a different breed all together. They know hard work, long hours, resilience,  and cooperation. They can read a map, a river, mountain range, and the sky for storms.They can fix nearly everything with anything. They run TO rather than  FROM problems and are rock solid in an emergency.
These much desired attributes in an employee come from having worked daily with their families.They barely know what the word "vacation" means. With scheduled fourteen-hour days, nearly every day of the week, the work ethic is developed.  Summers off from school mean they get to work longer!
It's work that involves their entire beings: mental challenges to fix machinery without instructions or proper materials; emotional ties to the animals they tenderly shepherd; the physical demands of heavy manual labor in every possible type of weather; accepting responsibilities beyond their years because there was no one else to do it; and understanding at a very early age that complaining only prolongs problems.
Most ranch kids emerge from their upbringing with a deep love for their families, their animals, the natural world, and a life filled with purpose.
Calen Carpenter is the poster boy for ranch kids.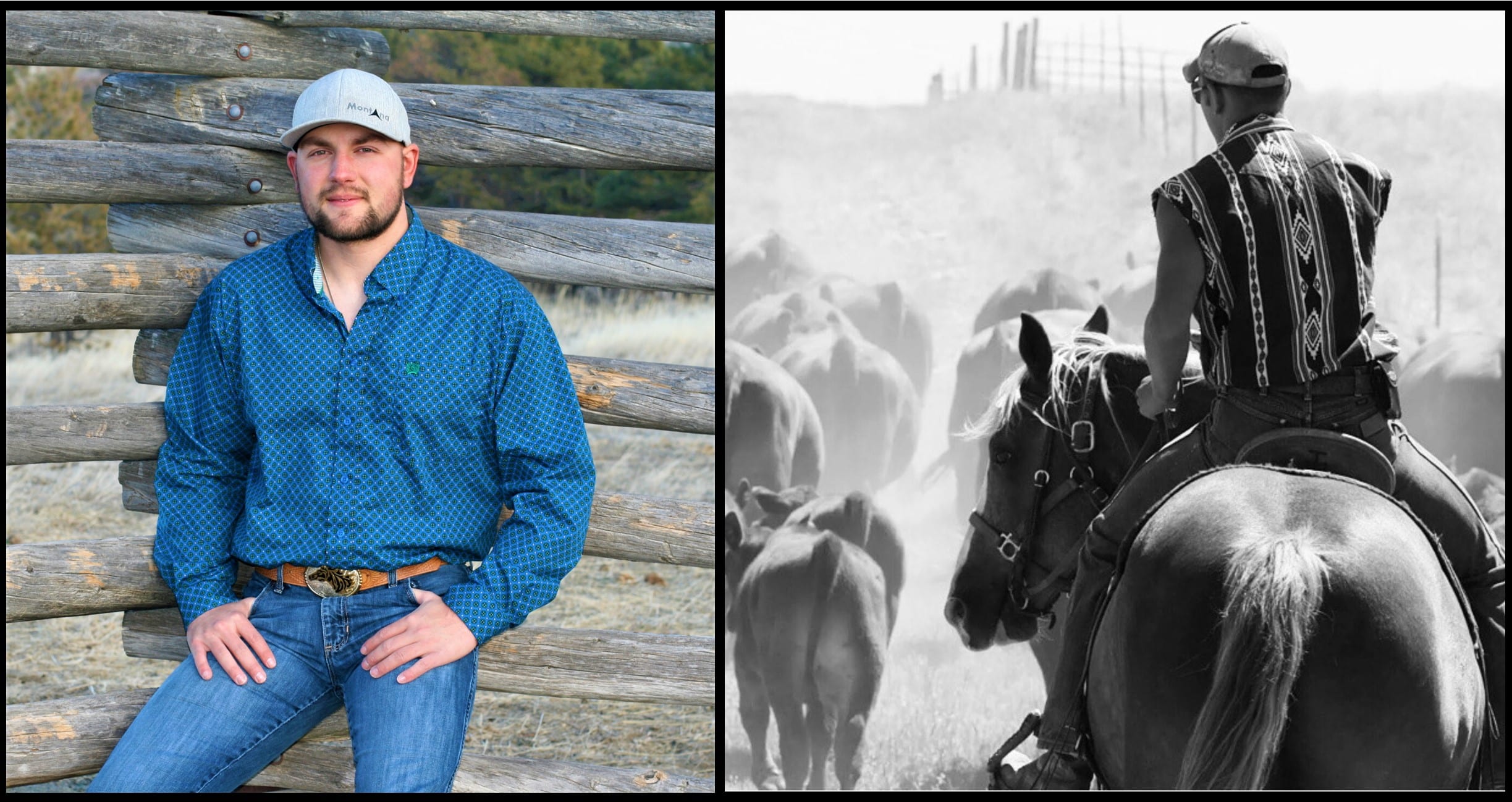 Many of you have gotten to know and admire Brandon Carpenter and his family through his association with Dunrovin. So you may not be surprised to learn that his son, Calen, has been exploring ways to share his love and understanding of ranch life with others who have less familiarity with the ranching lifestyle. Calen and Brandon recently started a Hashknife Ranch and Enterprises Facebook Page that links to their YouTube Hashknife Hangouts in which Brandon and Calen discuss a range of ranch-related topics.
You may, however, be more surprised to learn that Calen has a talent for writing  and a love of using the written word to convey his strong attachment to all that went into his childhood. We are delighted to welcome you to Calen's Ranching World where you will find the first of his short stories depicting the life of ranching that he and his family have known for generations. He promises to send us more on a regular basis. What a great addition to Dunrovin!
Boys will be Boys!
During its normal tour, the river webcam caught a couple of young bucks going antler to antler while standing in the water. As you will see, the doe that witnessed their dominance displays was totally unimpressed!
Eagle Right Before Our Eyes
James and his wife Kate live in an apartment at Dunrovin that overlooks the riparian forest and the Bitterroot River. The views from his office are unrivaled. While working at his computer, he noticed a couple of eagles flying around. He got on the controls of the river webcam to see if he could bring them to us. Success! One of them, an immature bald eagle, landed in the tree immediately next to and above the webcam tower. James did an outstanding job of controlling the webcam to find both of them in action.
They're Back!
You know that Old Man Winter is sliding down the back side of the mountain when the hordes of red winged blackbirds take over Dunrovin. Winter may yet throw some nasty weather and try to prolong its presence, but the red winged blackbirds will loudly proclaim that winter will soon be headed out the door. This past week saw those lovely chattering blackbirds from nearly every webcam, crowding out all the other birds at the feeders and making a racket. In this video you will see them descend on a Bitterroot River beach to party in the snow and water. Harbingers of spring, Dunrovin is delighted to have them back each year.

The Animals as Helpers and Healers Program Continues
During Monday's broadcast at MontanaSocials.org, the following guest sessions will be broadcast:
Photographic Hints for Future Monday Social Broadcasts

Kaleidoscopic Ice!! 
The sub zero temperatures of the last week turned the ice art project into a nearly solid display of ice formation. It has become particularly delightful at night as the colored lights are on varied time intervals which continually mixes things up. The colors bleed into one another, but since each color's timing is different, the pattern doesn't repeat.  Compare this to our kaleidoscopic sunrise. Take a look! 
 A warming trend is certain to change things up during the next couple of weeks. This freezing and thawing, building and melting, could go on through mid-April. 
Get the weekly newsletter and broadcast schedule in your inbox every Sunday.