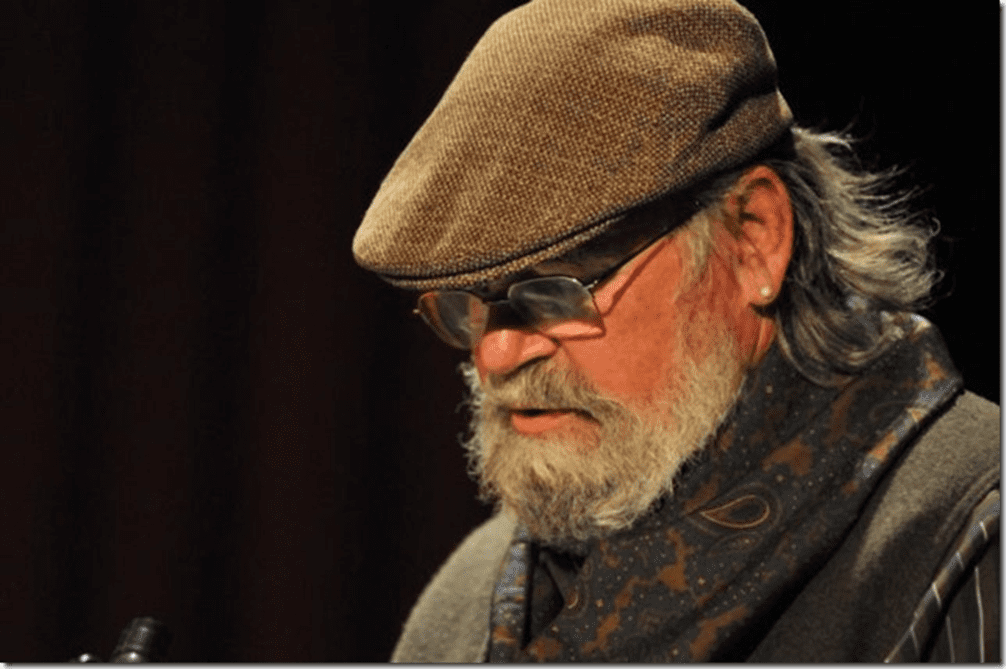 Guiding Elliot
Lucky are those possessed by grand passions. Life informed by passionate pursuits holds joy, drive, curiosity, and sacrifice. One's passions are never silenced, always calling out to ignore the impossible in seeking its fulfillment.
Robert Lee's passions for fishing, writing, humor, and the English language are in full display in his lovely little novel, Guiding Elliot. Robert lovingly creates an old-school Montana fly-fishing guide who responds to an invitation from a New York City fly-fishing club to share his fishing journal for publication in their newsletter. The problem is that Donnie Phillips, Lee's protagonist, doesn't actually keep a journal and has a less-than-commanding knowledge of the English language. Lacking any understanding of big-city fishermen, he assumes they have a total ignorance of western fishing sensibilities and a nefarious interest in uncovering his secret fishing spots. Thus, he amateurishly changes the names of the rivers as he imparts what he views as the tenets of fly-fishing. Through his constant mangling of the English language, his letters include multiple malapropisms which charmingly and inadvertently impart pearls of wisdom that are more about life than fishing.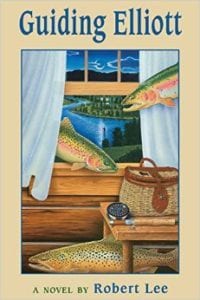 Guiding Elliot was our DaysAtDunrovin book club's January book. Lee's book spoke to me personally on so many levels. I know men just like Donnie: good-hearted, well-intentioned, rather shy, simple in their pleasures, outdoorsmen with rough exteriors who would do anything for you. Heck, in some ways, Donnie could have been my dad.
While verbally upholding the old-fashioned fishermen's prejudice against women joining their ranks, Donnie finds pleasure in guiding eastern attorney, Beth, when she demonstrates her fishing prowess, and ultimately upturns his entire life by befriending his wife and encouraging her to strike off in new directions. Resisting at first, Donnie eventually embraces the changes that sweep over him like the waters of his favorite rivers.
Robert beautifully captures the hold that fishing, as a sport and an art, can take on many. It is a way of life. The seasons are defined by fishing opportunities, the hatching of insects along the rivers, and the opening and closing of fishing regulations. Fishing becomes a defining feature of adherents, and Montana is full of people who most readily describe themselves first in those terms. Doctors and lawyers and carpenters who live here, foregoing economic opportunities elsewhere just so they can fish. They are fishermen first; their jobs are necessary to support their fishing habits.
As always, discussing western books with our D@D members from other parts of the country is an eye-opening pleasure. While many of the things we take for granted in Montana are unusual and unknown in other parts of the country, humanity is the same the world over. Fishing, birding, and other outdoor pursuits take different forms in different locations, but the underlying passions are the same, and serve to unite us. The feelings translate and know no boundaries.
Once again, we must thank author Judy Blunt, our D@D Book Club Literary Guide, for arranging to bring Robert Lee out to Dunrovin Ranch to discuss his book with us, respond to D@D members' questions, and allow us to get to know him. What a pleasure. We are hopeful that Robert will remain connected to Dunrovin in some capacity. We love sharing his passions.
Below is a recording of our discussion of Guiding Elliot with Robert Lee, Judy Blunt, Sterling Miller, and SuzAnne Miller onsite, and Diane Hoffman on the telephone and on the D@D chat to relay questions from viewers.