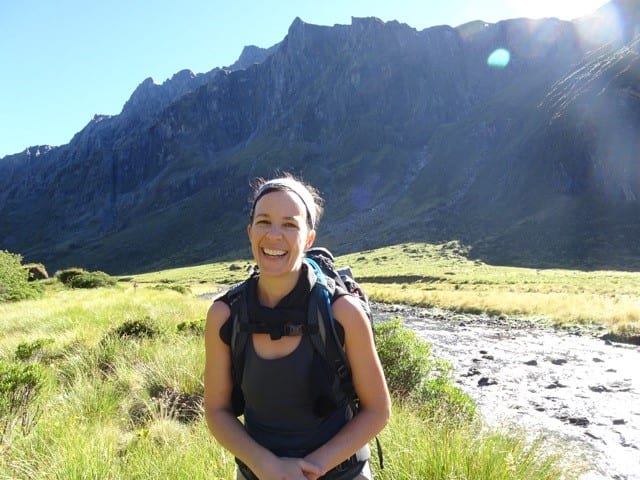 It was a great stroke of luck when Kate Dunn came out to Dunrovin Ranch to inquire about horseback riding some years ago. Little did she or we know where this was going to lead.
Kate has an affinity for animals and baked goods. She also has a whimsical mind and talented hands to translate her mental musings about both into beautiful illustrations, charming comics, and incredible cake decorations. A visit to her website, www.KateWasem.com, is a delightful way to spend a few moments with some eccentric and mischievous characters that have made their way out of her mind and onto paper.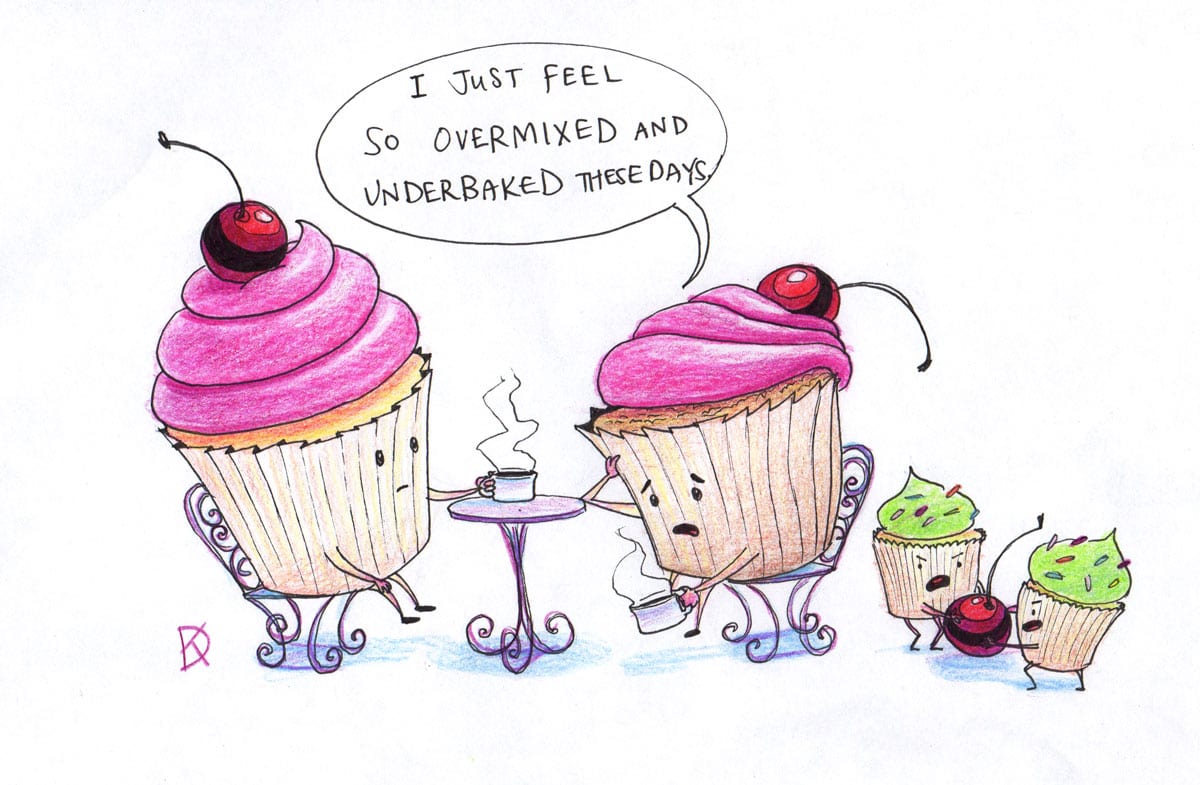 When Kate went home from her first Dunrovin Ranch visit and explained to her tech guru husband, James Wasem, what was happening at the ranch, he just had to come out and see for himself. This was the start of a great partnership between James, Kate, and Dunrovin in which DaysAtDunrovin benefits greatly from both James' left brained (logical, analytical, and objective) attributes and Kate's right brained (creativity, emotion, and intuitiveness) inclinations. They do say that "opposites attract!"
Kate will be learning to lead the DIVAS (if anyone can lead the DIVAS) and channel their personalities into their Animal Advice from the Wise Asses monthly column. Look for Kate in front of the web cameras manhandling the DIVAS and on various DIVAS' outings to meet and greet their fans. Her portrayal of their antics are sure to enchant us all.  One year, Kate even decorated a cake for my birthday from the DIVAS.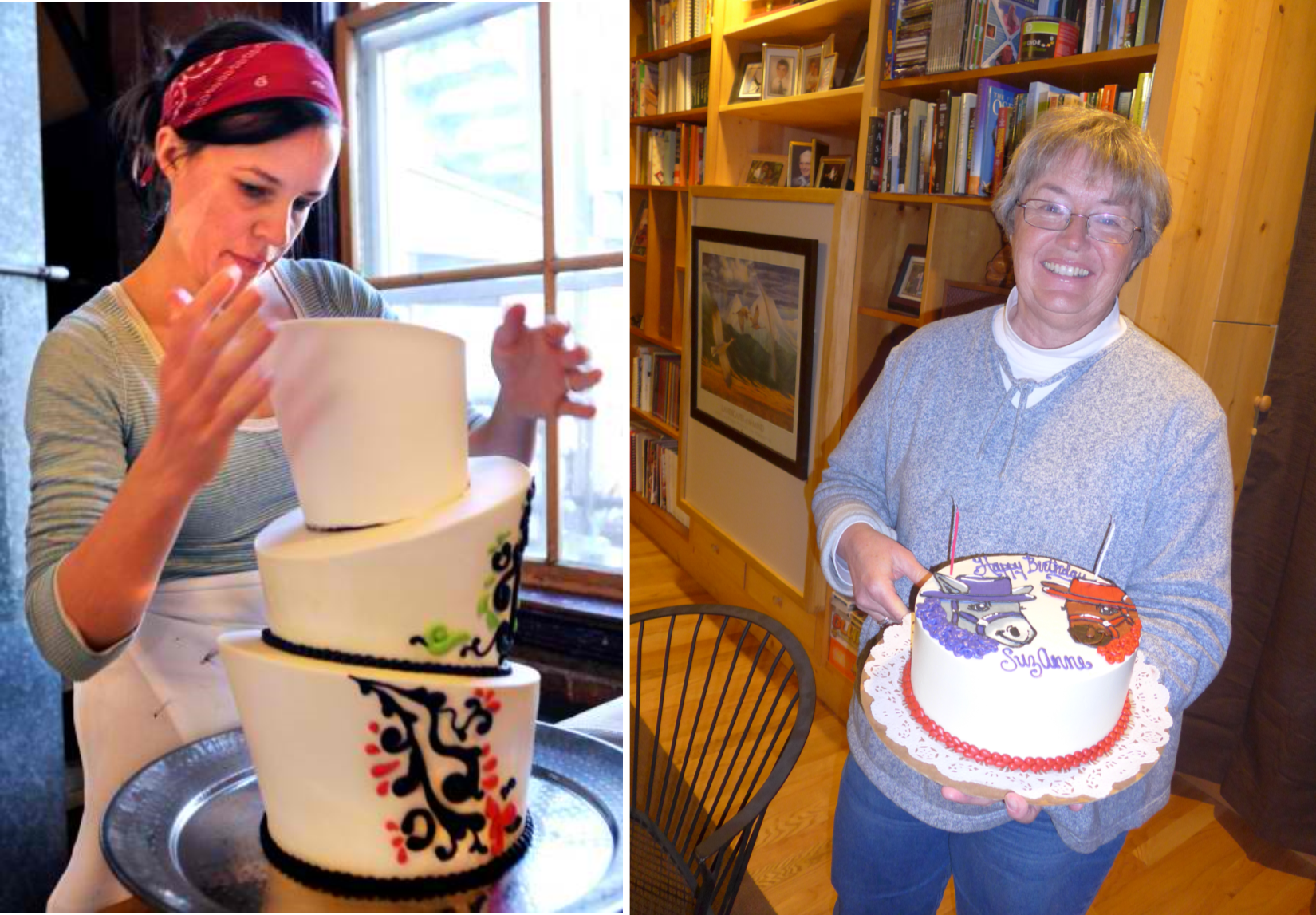 This is Kate's version of how she came to Montana:
My first career goal in life was to be a wolf. When I learned that wasn't possible, I decided I'd be a zoologist. Then I got hold of a video camera and imagined I'd be the next Spielberg. I went to art school and was drawn into illustration. I moved to Montana and found myself baking and cake decorating. And now - surrounded by wildlife, cameras, stories, and hungry neighbors - I get to experience a little bit of each, every day.
My journey began in the wilds of Pennsylvania Dutch country - where the groundhogs and horse buggies roam. Where scrapple and shoo-fly pie are on the menu every day (whether you want them to be or not), and where low, rolling hills are called 'mountains'. It's also where I spent most of my life - exploring old barns, crashing through backyard cornfields, and running the narrow trails of the nearby woods.
I first laid eyes on Montana in 2003. My two brothers and I took a road trip from our hometown of Lebanon all the way to Missoula. I'll never forget watching the Rocky Mountain front climb higher and higher in our windshield as we approached.  The day you learn what real mountains look like is a humbling one, indeed. The place, and its people, stayed in my mind during my college years in Savannah, Georgia. When I graduated, there was only one place I wanted to go.
And after meeting James, there was only one place I wanted to stay. We've done our fair share of travel, especially over the last few years. Living and working in Oregon and Maine. Traveling across the country for 5 months, house-sitting and pet-sitting for folks. Tramping around New Zealand and Australia for 5 weeks. But western Montana is where we met, and where we'll always return.