Merging Waters
Give up your selfishness, and you shall find peace;
Like water mingling with water, you shall merge in absorption.
—Sri Guru Granth Sahib
Were I not a member of this family, I am not sure I would believe in its existence. It defies all commonly held beliefs about families, especially about mixed families and step-families. The Miller/Leeper family transcends every spectrum imaginable. Geographic – family members have lived in at least 30 different countries on every continent except Antarctica; religious – from agnostics to Methodists, Catholics, Quakers, Buddhists, and new-age shamans; ethnic – from American to Japanese to British and Scottish; political – from the far left to the moderate right; economic – from scraping by to owning successful businesses; and sexual orientation – from straight to gay.
It is also a family that has faced extraordinary challenges, including mental health, alcoholism, lifelong physical pain, divorce, death and/or disability of a spouse or parent, adoptions, accidents and near-death experiences, severe and chronic illnesses, failed businesses, and financial setbacks. They have rallied for each other, done the hard work of showing up week after week, sustained commitments over some very long hauls. They have sat for hours, listening when needed, restraining from advice to serve as a sounding board, a mirror through which problems are solved. They have provided food and comfort and housing for each other, and extended helping hands to each new generation as they fledge. They think of others, put themselves out, and make personal sacrifices. They look to do what is needed, not what is easy.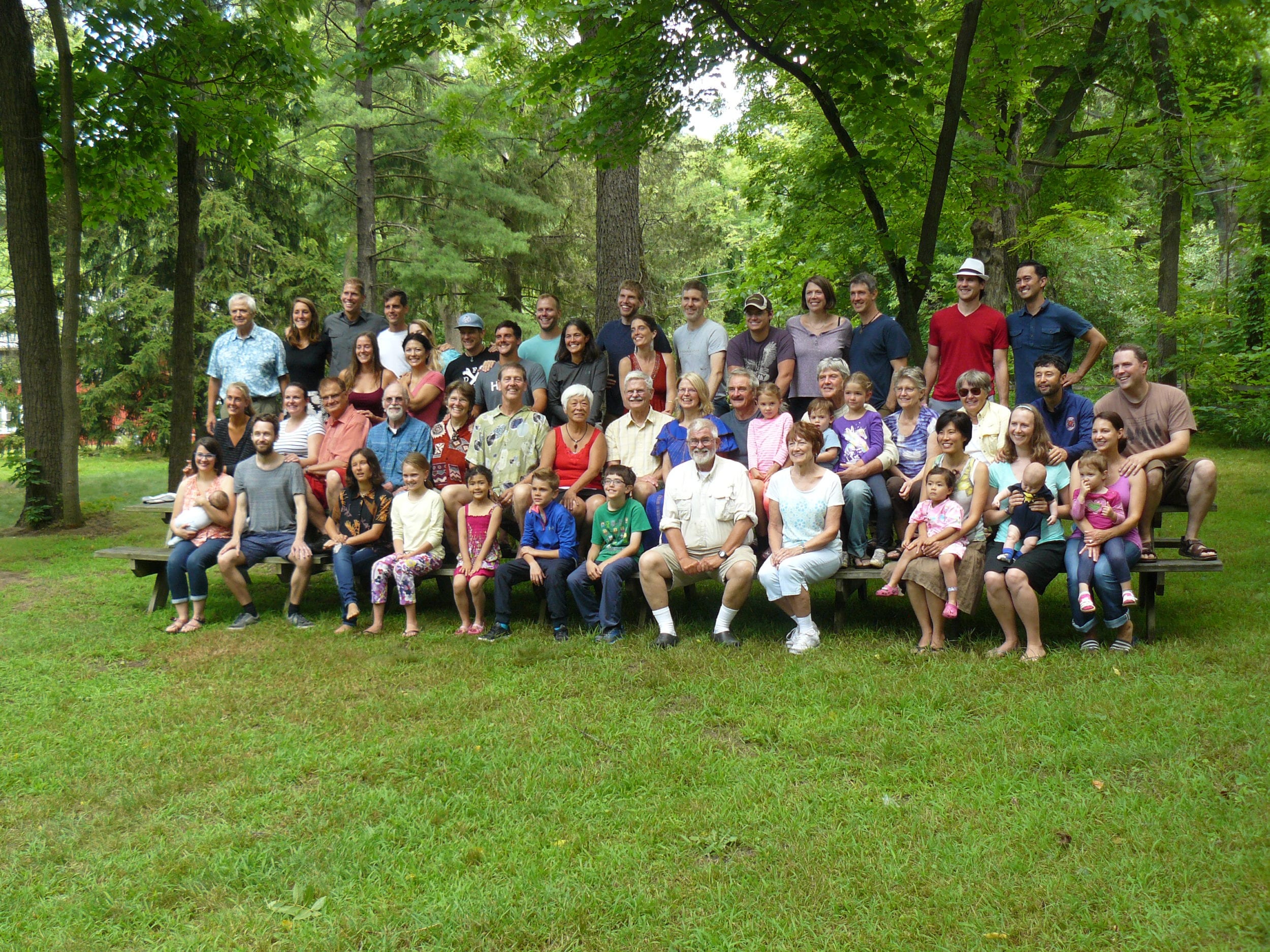 Miller/Leeper generosity and inclusion extend well beyond blood ties. This is a family committed to community and furthering the greater good. The list of family contributions is exhaustive, and includes service in the Peace Corps, doctoring the poor in India, helping the newly formed Ukrainian government establish a justice system after the breakup of the Soviet Union, ministering to the crushed nation of Japan following World War II, holding elective public office, researching ways to conserve the world's wildlife and natural areas and address climate change, traveling the world with Hiroshima and Nagasaki A-bomb survivors to move the world away from nuclear weapons, assisting the Japanese survivors of the Fukushima Daiichi nuclear disaster and tsunami, teaching a love of nature to children in inner-city Milwaukee, supporting the old in their final stages of life, and starting an innovative charter school in inner-city Atlanta .
Individual lives encompass community service and support in some form or another. Several have spent significant time in such difficult places as Ethiopia and Mozambique to facilitate peace and improve living conditions. One put his life on the line daily as a fireman and EMT. One is a graduate of West Point and served in the military. Some took personal risks to build businesses that benefit their communities in a multitude of ways, while others worked behind the curtains to empower young entrepreneurs to succeed. Several took government posts as scientists, focusing on water and natural resources, while others have served as translators, engineers, community and church organizers for national and international organizations. One is a minister who started a program to feed the homeless in California, where his wife has served as a healer. Three are doctors who have served in various countries. Several have put themselves forward to run for public office, and won and lost. It is impossible to list all the ways in which this extraordinary group of people has contributed.
All sought spouses who fit the mold and shared these critical values, bringing in fresh ideas, a wide diversity of experiences with new perspectives and alternative approaches to problem solving. So far, all marriages are intact (Sterling and I are the only ones to have divorced, but we failed at that and remarried!) Our family reunions, family web site, and the unending ways in which the family gathers in groups both large and small, pass along these values on to each new generation.
Do not misinterpret these positive attributes for perfection. There is in the words of one family member " a dark side to the beast." Perfection is not a word that could be used to describe this family. There have been serious disagreements. Not every family members feels the same degree of acceptance and love. Religious differences are not inconsequential. Feelings have been seriously injured; people have felt left out; unkind words have been exchanged. Jealously occasionally rears its ugly head. The Miller/Leeper family continually experiences all the tensions  inherent in any family or group of people. But, somehow, they remain strongly bonded and generally supportive through it all. Everyone feels the strength of the family foundation beneath their feet.
How did it start? What created such a dynamic, resourceful, and caring family? In 1963, Ed Miller, the widowed father of five children, and Midge Leeper, who was pregnant with her fourth child when her husband died in an accident in post-war Japan, married and merged two rambunctious and outspoken families into a single unit. Seven boys and two girls came together to live in the same house. The oldest child was eighteen and ready to strike out on his own; the youngest two were seven. The two families were very different on the surface, but shared important core values. The Millers were primarily linear thinkers, prizing science and facts. They were doers and problem-solvers. Ed was a physics professor at the University of Wisconsin and helped develop radar during World War II. The Leepers tended to be spiritually minded, prizing emotions, community service, and faith. Midge was the  Dean of Arts and Sciences and the head of Religious Studies at the University of Wisconsin. They were reflective, responsive, and healing. Both families cultivated love, trust, honesty, integrity, generosity, and thoughtfulness as central family values.  What a powerful combination: heart and head, science and spirituality, fact and emotion.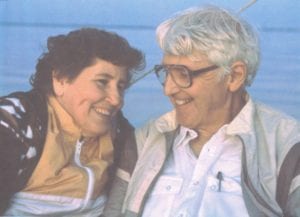 Ed and Midge did something right in the way they brought these families together. They, themselves, had a difficult union as they tried to bring their divergent and strong personalities into one partnership. They deliberately created opportunities for family members to merge through shared experiences and through an unspoken but real commitment to making it work. They spent a summer in San Diego, where most of them experienced a new community together as a united front. Ed scooped up the Leeper children into his endless series of camping and outdoor adventures. Midge took the Miller children into her confidence and sought the help of the older ones in helping the younger ones combine—she made them coconspirators in melding the families, giving them ownership in its success. They worked at it. They worked hard at it.
Within only five years of Ed and Midge marrying, I married Sterling. It was clear to me even then that the Miller/Leepers were a single unit. Sterling never introduced any of them to me as step-relatives. Their huge family home in Madison, Wisconsin, was bursting with activity and visitors from across the globe.  Our own kids grew up not wondering why some of their aunts and uncles had the last name Miller and others Leeper. It took them years to understand that theirs was a family with roots in two separate families; they saw them only as one.
For the past 53 years, I have watched and participated in this family. I love them dearly. Yet, it has not been until today, as I reflect on them and write this article, that I have been able to identify and articulate the secret ingredient that has so strongly bound them and given them this sense of inclusion and goodwill they demonstrate toward the world. Ed and Midge Miller created a family life that centered on love as an active verb.
Ed and Midge Miller embraced love in its all it meanings, understanding that love does not happen without hard work, without dedicating oneself to make it happen. Love is anything but easy. It is compromise; it is letting anger and misunderstanding take a backseat. It is questioning yourself as forcefully as you question others. It is nursing acts of generosity rather than grudges. It is demanding more of one's self than of others.
By their own examples, through their daily lives, Ed and Midge patterned that definition of love. They allowed themselves, their children, and others, to be the imperfect beings that we all are, and they kept right on loving, looking for ways to get beyond the differences, bridge the gaps, and create common ground. Through countless family meals, late-night conversations with varied voices and perspectives, quiet moments after heated arguments, meeting challenges head on without flinching, relying on both heart and head, and by purposefully dedicating the time, space, and resources to knit close bonds, they brought love alive and showed it to be worth one's greatest efforts.
My Miller/Leeper experience gives me hope as well as personal sustenance. It gives me a concrete example of love at its finest. It removes my skepticism about love being strong enough to cross boundaries, reconcile irreconcilable differences, hold communities and cultures together, and create a world of justice and peace. It makes me believe in the Beatles' words: "All You Need is Love." All the world really does need is love—love as a forcefully active verb, a motivator, a source of energy, a personal commitment, a power that pushes us all beyond won't or can't.